It's one thing to have a sign made for your business or organization, and it's another thing entirely to have a custom, one-of-a-kind sign made for you from RJ Marx. Having a custom sign made for your business or organization in Appleton, Fond du Lac, Green Bay, Neenah, or Oshkosh means that you will have a sign that stands out from the rest, is eye-catching, and adds to your brand identity more than a plain, common sign ever could.
Benefits of Custom Signs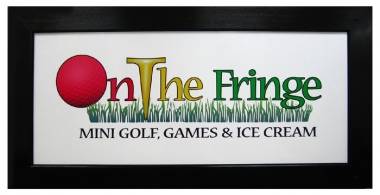 Investing in a custom sign is something that will pay dividends for years to come. There are a number of benefits to having a custom sign. First, you will have an original design that will stand out amongst all of the other signs people see every day. Second, you can attract more potential customers because they just have to check out the place with the unique sign. Third, the unique sign is actually a part of your branding, setting you apart from your competition. Fourth, it is a statement piece that attracts attention. Fifth, if you have more than one location, your unique signs help to identify those locations to people. And of course, your custom sign will be working for you 24/7 as people pass by and see your sign.
Things to Keep in Mind
When you are having a custom sign made for your organization, you may want to enlist some help from RJ Marx. They have the experience to let you know what colors are noticed faster than others, and what shapes are commonly used. The colors you use can make a difference, especially when looked at against the competition. For example, in many fast-food businesses, and especially chains, you will see the colors yellow and red being used a lot. One particular business chain in that industry chooses to use green and yellow, and it makes them stand out in a number of ways. First, the colors are different, so that helps them stand apart from others in the industry. And second, the color green in particular is associated with certain thoughts and feelings about food, and because they want to emphasize this, they use green in their name, on their menus, and elsewhere to reinforce this. Likewise, the colors you choose for your custom sign can convey a lot of additional information that you want to cultivate in your customers' minds. This will make you stand out whether you have a location in Appleton, Fond du Lac, Green Bay, Neenah, or Oshkosh.