Fire Truck Graphics and Emergency Vehicle Graphics in Milwaukee, WI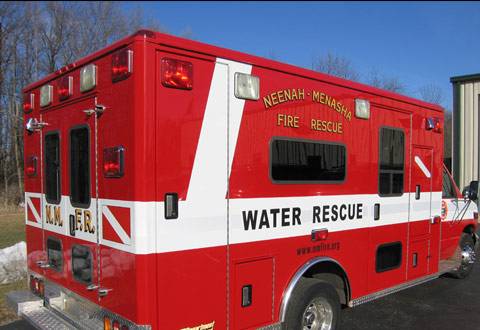 Need emergency vehicle graphics in Milwaukee, WI? Looking to redesign your fleet with custom-made fire truck decals? Whatever the need, we are here to provide you with unique fire truck graphics that not only honor the traditions of gold leaf striping designs but reflect your community's unique flare. From fire truck chevrons that meet NFPA standards to custom-made vinyl decals that display your department name and unit number, we go above and beyond to meet your needs and exceed your expectations with thoughtful designs.
At RJ Marx Custom Graphics, Inc., we provide fire truck graphics in Milwaukee, Wisconsin, and the surrounding areas. With experience dating back to 1967, we have a legacy of excellence spanning over half a century. Contact us today to request a quote on emergency vehicle graphics in Milwaukee, WI and chat with a designer about your fire truck graphic needs.
Emergency Vehicle Graphics in Milwaukee
When it comes to fire truck decals you need emergency vehicle graphics that not only meet emergency vehicle standards but reflect your community and department. At RJ Marx Custom Graphics, Inc., we combine the best of both worlds with custom designs for your fleet. Here are some of the most common design elements that you can mix and match to create unique fire truck graphics for your department:
Lettering – We create custom lettering using classic gold leaf accents.
Gold Leaf Striping – We update the look of your striping and endpoints with customized half-inch designs.
Corner Scrolls – Add elegance to your fire truck with custom-created corner scrolls.
Fleur de Lis – Bring old-world charm to the present with fire truck fleur de lis designs.
Fire Truck Vinyl Graphics, Striping, and Gold Leaf Graphics in Milwaukee, Wisconsin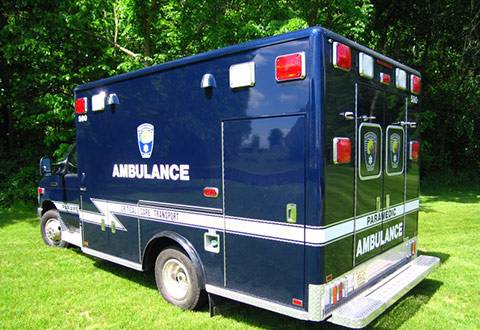 As the most populous city in the state, Milwaukee, WI is not only known for its signature cheese curds and beer brewing culture but its beautiful scenery. From scenic rivers, lakefront access, and tranquil parks, Milwaukee offers all the conveniences of the city combined with the charms of nature. The Brew City is also packed full of affordable real estate options, making it a great place to buy a home and lay down roots. It's no wonder that Milwaukee, WI has been ranked one of the best places to live in the nation!
At RJ Marx Custom Graphics Inc., we provide a wide selection of emergency vehicle graphics in Milwaukee, Wisconsin, and the surrounding areas. Whether you are redesigning your fleet or you have invested in new emergency vehicles, we combine thoughtful design with classic tradition to create attractive fire truck graphics. Here are some of the most popular fire truck decals for your emergency vehicles:
Gold Leaf Striping
Fire Truck Chevron
Fire Truck Gold Leaf Graphics
Emergency Vehicle Star of Life
Fire Truck Vinyl Graphics
Fire Truck Fleur de Lis