Emergency Vehicle Graphics and Fire Truck Graphics in Appleton, WI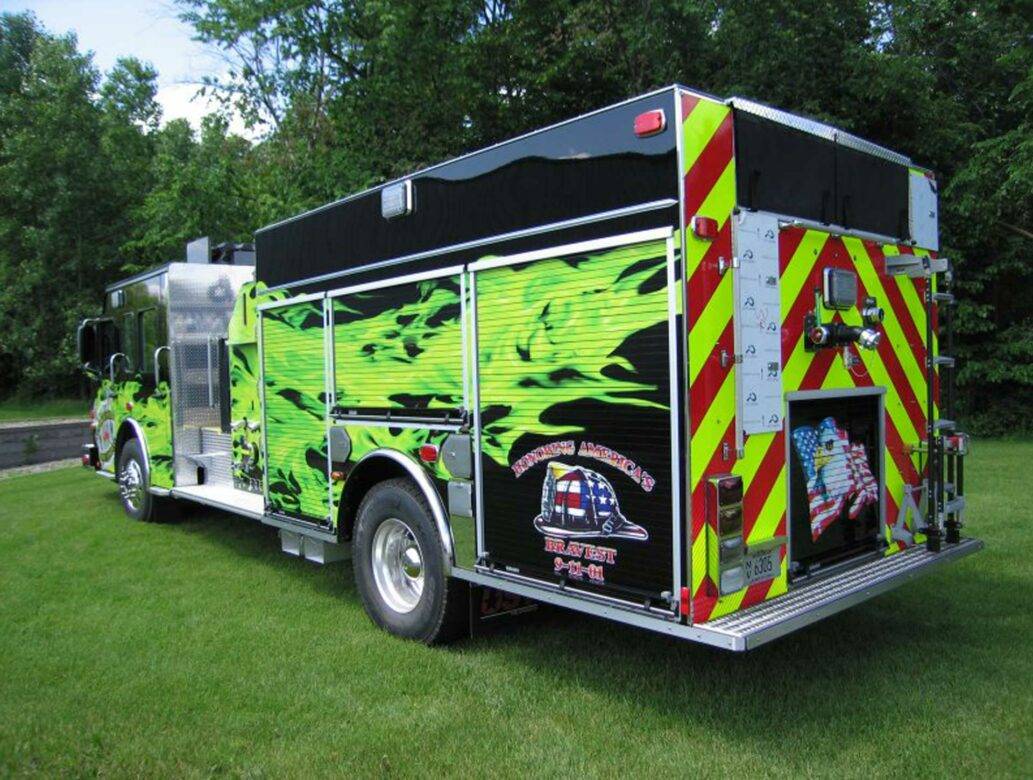 Emergency vehicle graphics in Appleton, WI not only need to reflect professionalism and NFPA standards, but fire truck graphics should reflect the unique style of your community. At RJ Marx Custom Graphics, Inc., we combine classic gold leaf striping and lettering with custom made fire truck decals and emblems to provide you with an impressionable unique design.
Whether you are rebranding your fleet and need fresh fire truck graphics, or you have invested in new emergency vehicles for your department, we work with you to create customized designs that are specific to your department and community. When working with a designer to create new fire truck decals, here are some of the customizable elements to consider:
Logo
Department Name
Unit Number
City/Town
Quotes
Flags, and more!
Fire Truck Graphics, Gold Leaf Striping, Fire Truck Fleur de Lis, and More in Appleton
When designing your fire truck graphics, we help you combine traditional design elements, such as gold leafing and emergency vehicle stars of life, with your unique design preferences. Staying true to classic design features enables your department to honor tradition. But we also provide you with fire truck graphics that make your department unique, balancing character with classic charm.
Choose from our stock collection, or work with a designer to create customized fire truck decals for your fleet. Some of the traditional design elements that we create for Appleton emergency vehicles include:
Fire Truck Chevron
Fire Truck Vinyl Graphics
Fire Truck Gold Leaf Graphics
Gold Leaf Striping
Fire Truck Fleur de Lis
Emergency Vehicle Star of Life
Emergency Vehicle Graphics in Appleton, WI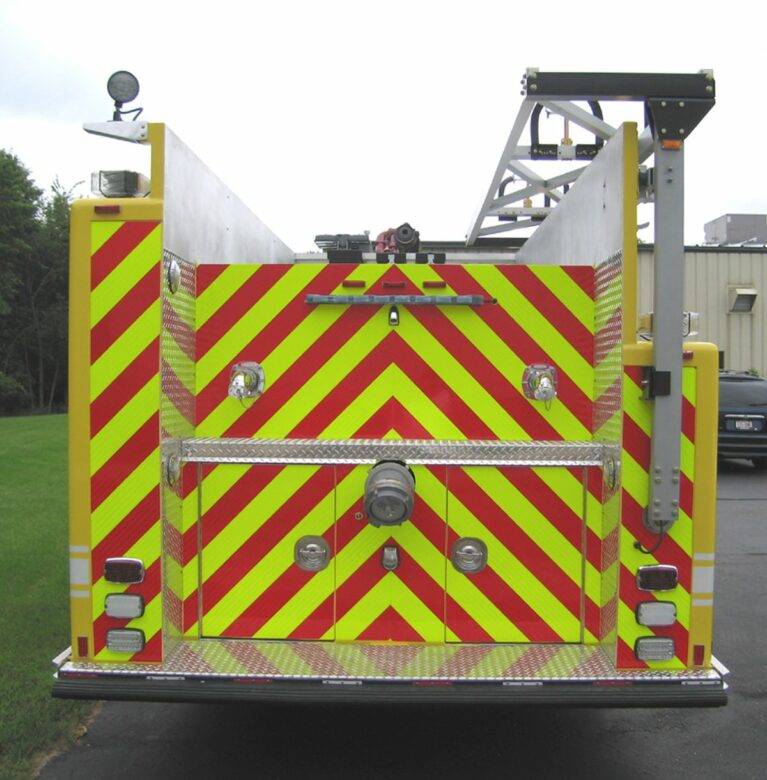 Seated between three counties, Appleton, Wisconsin is a charming city on the Fox River. Known for its rich Native American history, Appleton is a melting pot of culture, nature, and the charms of suburban living. With most residents owning their own homes, Appleton has been called one of the best places to live in the state and continues to draw in new residents each year with a dense suburban feel and attractive real estate options.
At RJ Marx Custom Graphics Inc., we provide emergency vehicles graphics in Appleton, WI and the surrounding areas. With a passion for serving local communities dating back over 50 years, we help create customized emergency vehicle graphics that convey the unique charm of your community and meet NFPA standards. From custom emergency vehicle star of life graphics to gold leaf striping fire truck decals, we create attractive and durable designs that outlast the ages. Contact us to request a quote on fire truck graphics in Appleton, WI and the surrounding areas!