Custom Signs, Business Signs, Banner Printing, Custom Banners, DTG Printing, and Custom Shirt Printing in Appleton, Oshkosh, Green Bay, Fond du Lac, Neenah, WI, and Surrounding Areas
Half a century of quality.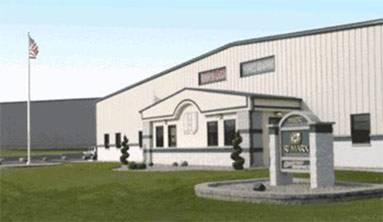 Since 1967, the Marx family name has been associated with exceptional quality Emergency graphics. In 1986, the company began a new era under a second-generation owner. RJ Marx, Inc., with its exceptional team of artists in our state of the art facility, has provided quality custom graphics for fire and emergency vehicles, business signs, banners, and other large-scale and promotional custom graphics. We're ready to work on any project with you, from start to finish – at RJ Marx, everything is customized. From customized vehicle graphics to custom signs, we can work with you to achieve your goals.
Custom Graphic Printing for Vehicles and Businesses
Where tradition meets modern innovation.
RJ Marx Custom Graphics is one of a handful of highly skilled artisan shops that knows how to expertly apply traditional gold leaf graphic with real gold. Crafted in Germany and Italy for fine quality, finished gold leaf is applied to your fire or emergency vehicle using a process called surface gliding – Old World tradition meets modern innovation! Emergency workers around the world take pride in their long traditions of protecting and rescuing people, and we can customize your symbol of that pride into a product that fits your budget as easily as it conveys your spirit.

Our skilled artisans work with you.
Our talented artists at RJ Marx will work closely with you to achieve the design you're looking for if you don't already have one. From basic outlines to drop shadows, split shades to highlights, our specialists know the best processes and techniques for customizing great-looking graphics.
Shirt Printing, Outdoor/Indoor Signs, Retractable Banners, and More
Promotional materials to make you proud.
RJ Marx Custom Graphics can help you create promotional materials for your business or organization to market your products, services, or causes. Whether you need custom shirt printing, company mugs, and business cards, or large-scale banner printing, indoor and outdoor signs, or table displays, we can help you get attention!
Sign Company in Appleton, WI
Your satisfaction is our goal.
At our sign company, RJ Marx Custom Graphics, we want our customers to be proud of the image we help them create – your image is our concern. We believe you deserve high-quality, budget-friendly, convenient products to promote your service, your product, or identity in Appleton, Oshkosh, Neenah, Fond du Lac, Green Bay, WI, and the surrounding areas. Contact us today and discover how we can help create the perfect image to convey who you are and what you stand for to the world!