Are you getting sick of lugging around multiple items when you go out and about? Carrying everything in your car or bag can be very taxing. But how can you convey your messages to the audience without overwhelming them? If you think about retractable banners, you'll see that they're the best option for getting your message across the globe. Retractable banners are becoming increasingly recognized and popular over time.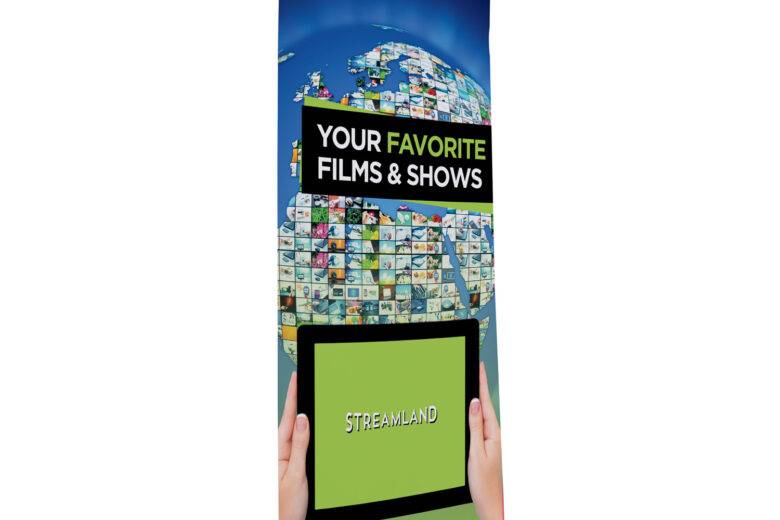 Let us look at the advantages of using retractable banners:
Transportability
Retractable banners are very portable and can be taken with you wherever you go. You can hold them easily with one hand even if they fold or break. You can even fit some of the retractable banners in your bag because they are so small.
Very simple and easy to assemble
Even though the retractable banner is made of many parts, putting them together can be a straightforward process. There are many different kinds of retractable banners, some of which are made of many small parts. It doesn't matter what kind of retractable banner stand you use; putting them together will be a cinch.
Save a lot of space
When stored and used later, retractable banners not only save a lot of space but also take up very little space when set up for your trade show. If you want to make the most of the space you have, it might be a good idea to put them where there is less room.
Our design team at R. J. Marx Custom Graphics can collaborate with your staff to create the ideal sign for your company, organization, cause, or event. For your business, church, school, or other organization, cause, or event, you can choose from our extensive stock of vinyl banners or collaborate closely with our experts to design your very own. We can assist you in achieving your objectives, regardless of the type of banner printing you require. Contact us if you reside around Fond du Lac, Green Bay, Oshkosh, Neenah, and Appleton areas.