Emergency vehicle graphics fill significant needs past aiding your armada to look extraordinary. These designs additionally cause your vehicles recognizable by the general population and assist with further developing permeability to keep your group and the public more secure on the streets. In any case, that doesn't mean style isn't significant as well. The uplifting news is, that there's no great explanation to forfeit the tasteful allure of a very much planned emergency vehicle graphics while additionally ensuring it's utilitarian and functional.
Let us look at the two factors that you need to consider when choosing emergency vehicle graphics: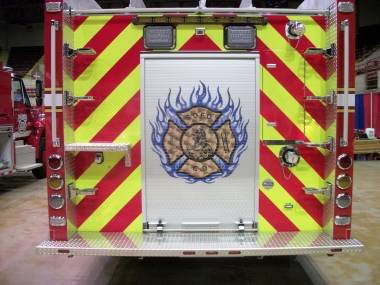 Security, most importantly, should be extremely important to you when you pursue this choice. On the off chance that vehicles aren't agreeably recognized and astoundingly observable, this can address a bet to the general populace as well regarding the gathering working these vehicles.
Then, the next thing that you need to consider is the type of materials that they use for the illustrations. Assuming you choose less expensive, bad-quality material, this can come at a more prominent expense for you in alternate ways. Your vehicles will be bound to require their illustrations and decals supplanted on a more regular basis.
RJ Marx Custom Graphics can give your look a complete quality with our striping and endpoints. RJ Marx has a few materials to look over to make your uniquely measured, custom-color Maltese cross for your crisis vehicle illustrations. In the event that you'd like to consolidate a few components from different crosses, just let our plan group know you might want to make an interesting search for your faculty. You can contact us at 920-954-7446 if you reside around Appleton, Fond du Lac, Green Bay, Milwaukee, Neenah, and Oshkosh, WI areas.