Getting people's attention is one of the best ways to get more business. A well-designed custom banner can do a lot to get people talking about your business. You will need a one-of-a-kind banner that is consistent with your business's brand. Because they are simple to put up and can be used for as long as you feel necessary, custom banners are a great way to get people's attention. Even if only out of curiosity, people are more likely to enter a store with an intriguing custom banner. 
Let us look at the advantages of using custom banners:
Reusable 
Choosing a durable material for your custom banner is a good idea because it is less likely to tear and can withstand the elements better than laminated paper. Advertising costs can be reduced with a reusable custom sign. You can remove your previous banner and rehang it at trade shows and conferences rather than constantly hiring a marketing team.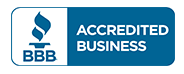 Affordable
Advertising in newspapers, on business cards, on television, online, and billboards costs money. You will pay less for a few banners than for many other forms of advertising. A custom banner costs nothing upfront and can be used for as long as you like.
Free Size
The majority of other advertisements have size restrictions, but banners do not. There are no limitations on the size of custom signs and banners. Your banner can be as small as a doorway or as large as a skyscraper's sides.
R.J. Marx has provided high-quality custom graphics for fire and emergency vehicles, business signs, banners, and other large-scale and promotional custom graphics thanks to its exceptional team of artists in our cutting-edge facility. We can collaborate with you to achieve your objectives, including custom signs and graphics for vehicles. Contact us if you reside around Green Bay, Fond du Lac, Oshkosh, WI, Neenah, and Appleton areas.