Do you want to start with your own business? Have you thought about promoting your brand? These days, it is impossible to flourish without promoting your brand. As quickly as people understand to recognize your brand and familiarize themselves with their products and services, you will be able to see more increase in your profits as people will take interest in your offering. We, at RJ Marx Custom Graphics, can be the right solution for business signs. You can use these business signage to further promote your brand. We are an established and reliable company which has been in this field since 1967. We can provide you with a wide variety of business signs, right from banners, trade show displays to even decals, seals, emblems, shirt printing services, and so on. We are known for our high-quality products and our customer oriented approach. So, if you belong to areas such as Green Bay, Appleton, Fond du Lac, Oshkosh, WI, or Neenah, then you can opt for us.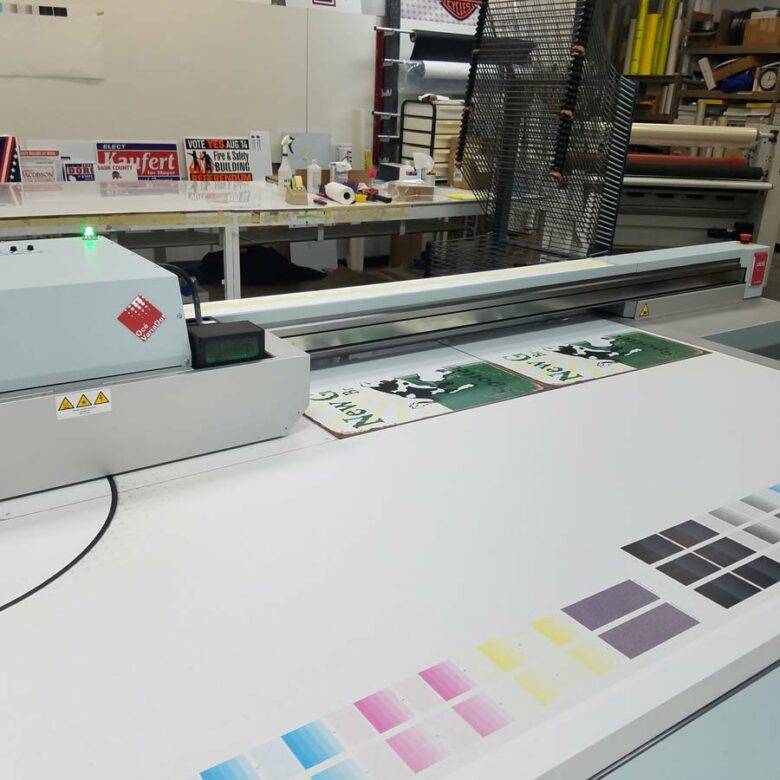 Here, we have put together a few questions to ask a company offering you business signs. Take a look.
What kinds of business signs do you have?
There are different ways you can promote your brand with business signage. You could use customized t-shirts, vehicle graphics, or decals to make other people recognize your brand. In order to understand if the company you are choosing can provide you with the signs you need for your marketing plan, you should ask him about the different kinds of signs they are offering.
Do you offer free quotes?
The next thing that you need to ask the company is if they can provide you with free quotes. With the free quotes, you can match it with your budget and see if it is suitable for you or not. If required, you can also use these codes to compare it with others and choose the one that seems most affordable for you.
So, after getting these answers, if you are thinking of hiring us, contact us today.