When you are looking at ways to market your organization, one that should be in serious consideration is the humble banner. While digital and social media are all the rage, and yes, they are important, having a banner for different marketing efforts is also a smart decision. It doesn't matter if your organization is in Appleton, Fond du Lac, Green Bay, Neenah, Oshkosh, or any of the surrounding communities, RJ Marx can work with you to make a plan for your banner printing needs.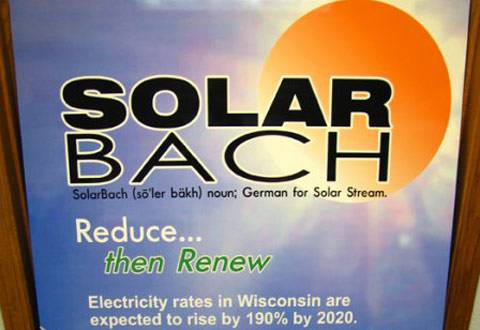 Why Use A Banner?
I'm sure you are wondering just how a banner could be an important piece in your marketing efforts. Well, there are a number of advantages to them that we'll go through now to show you options and get you thinking about how a banner from RJ Marx can help your organization. Perhaps the first advantage is that banners really are inexpensive. If you don't have a lot of money to put towards marketing as a small or new organization, a banner is a smart investment. Plus, a banner is reusable many times over, which is great if you are moving your display many times.
But wait, I hear you say, I end up changing my offers regularly that I want to advertise. Won't that be expensive to keep changing them out? No, as that is one of the advantages of using banners. They are economical, and they can be made very quickly so that you can change out offers on very short notice. Banners also store well, so you may end up with several different banners that you recycle from time to time with different offers.
Of course, you don't have to change out banners frequently if it's not needed. You might have a simple banner that advertises your business and you know that you regularly receive business because of it when you chat with your customers. All that is needed to some simple maintenance to keep the banner looking good and it will last for months if not years.
Because of their low cost and high durability, even outdoors, banners are a great way to advertise your Appleton, Fond du Lac, Green Bay, Neenah, or Oshkosh business at places like community ballfields, hockey rinks, football fields, and other community gathering areas. They can readily remind people about your business and provide quick information on how to contact you.